Dear Friends and Neighbors,


I wanted to let you know about some upcoming events this weekend to meet with us.



Anchorage Caucus


Anchorage caucus is a great opportunity to speak with legislators from the Anchorage area. Tomorrow, February 25th Anchorage legislators will be back in town and having a meeting to hear from you at the Anchorage Legislative Office located at

1500 W Benson Blvd. Anchorage AK 99503

from

10am-12pm

.

Click for Directions
Senator Olson, Senator Gardner and Senator Wielechowski held a press conference to address concerns about crime in Alaska





Constituent Town Hall


Following the Anchorage Caucus, I will be hosting a town hall event with Representatives LeDoux and Spohnholz. The town hall will be located at

Bartlett High School

from

2:30pm-4pm

on

Saturday February 25th

.

For directions, click HERE.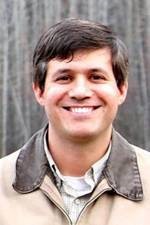 Senator
Bill Wielechowski
1500 W Benson #228
Anchorage, AK 99503
907.269.0120
FAX: 907.269.0122
sen.bill.wielechowski@akleg.gov
State Capitol, Rm 7
Juneau, AK 99801
800.550.2435
907.465.2435
FAX: 907.465.6615
Contact the Governor
Governor Walker's Anchorage




office may be reached at




269-7450, or e-mail him




at gov.alaska.gov




Visit the state

website


www.state.ak.us


________________
Take My Survey

You should be getting my annual legislative survey in the mail any day now. If you would rather fill out this form online, the link is below. Our financial crisis requires all of us to work together and your ideas are invaluable. I appreciate your input!





Take the Survey

Here
Warmly,


Bill Wielechowski
Alaska State Senator
District H - Anchorage